MALTA, REDUCTION ELECTRICITY TARIFFS LAUDED BY UE COMMISSION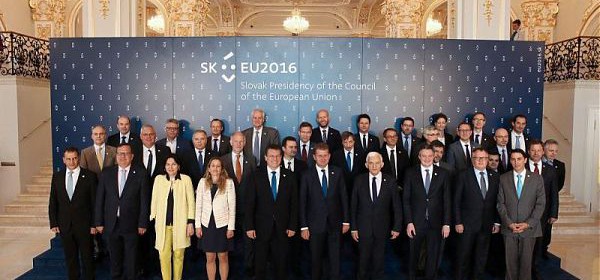 The reduction of electricity tariffs in Malta has been lauded by the Vice-President of the European Commission Maroš Šefcovic. In his intervention at the Informal Energy Meeting hosted by the Slovak Presidency of the Council of the European Union in Bratislava, attended by Minister Konrad Mizzi, Vice-President Sefcovic said that households in Malta have the lowest electricity costs in the EU as a percentage of their income. This is in contrast with the increasing tariffs across the EU since 2008, which have increased by 4% per annum for households. 
Addressing the meeting Minister Konrad Mizzi said that energy costs make a real impact in people's lives, and prices are directly correlated with economic growth, and people's prosperity. Minister Mizzi said that Malta fully supports the energy union and electricity market design, while stressing that taxation should remain the remit of national governments. Mizzi also commented that work on route identification of the Malta – Gela gas pipeline is progressing.
The meeting stressed on the importance of cheap and affordable energy, on optimisations of the energy mix and cost structure, and investment in new gas-fired plants and floating storage units. LNG is becoming a global commodity and this is attributed to technologies such as Floating Storage Units, which is leading to more affordable LNG facilities. This further confirms that Malta's energy policy for secure, sustainable and affordable energy mirrors the EU's Energy Union strategy.  
Permanent Secretary Mr Ronald Mizzi is accompanying Minister Konrad Mizzi in Bratislava.  (ITALPRESS/MNA).

Source: medNews